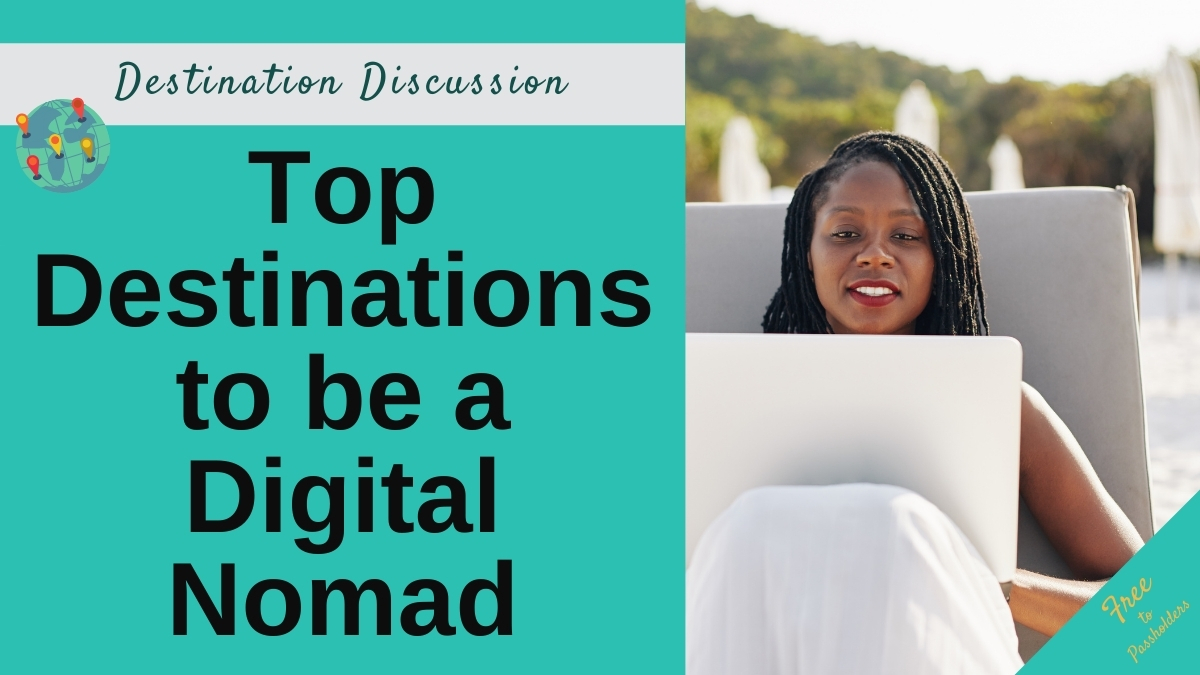 Top Destinations to be a Digital Nomad
Ever thought about chucking in the commute and working from a beach? Or maybe you would prefer an office in Paris, Bangkok, or Santiago. One benefit of Covid-19 is it opened the door to remote work like never before. This month we will discuss Top Destinations to be a Digital Nomad. We won't just list places you can work from, but also focus on things to consider when picking a country.
Traditionally, we have made November the month we focus not just on traveling but also moving overseas. At this Destination Discussion, learn from travelers who have lived and worked abroad. Bring your questions or be prepared to share your stories if you have done it.
This virtual event is FREE for passholders. To attend, simply claim your free ticket below. Not a passholder? Individual tickets are only $6 per sign-on.
This virtual meeting will take place on Zoom. Meeting ID and passcode are sent in the event confirmation email.
Interested in the topic but can't make the live discussion? Great news, VIP Passholders have access to the recording. You can watch the replay any time via the Travel Smart Strategies website (https://travelsmartstrategies.com/).
Event Facilitators: Shyla Esko Bare & Dan Bare are International Travel Coaches with Wild Spirit Travel. They have lived and/or worked in Scotland, Australia, Thailand, Mexico, England, and Canada. They understand to need to select wisely a destination to work from. Shyla & Dan are also the authors of the Amazon bestseller the Before You Go Abroad Handbook (https://www.amazon.com/Before-You-Abroad-Handbook-International/dp/1537322346).
Virtual Destination Discussions are recorded and posted to Travel Smart Strategies. Photos/Recordings taken of this event may be used by Shyla & Dan Bare, Wild Spirit Travel, or Travel Smart Strategies, in social media, websites, or print. They may promote future meetups, travel talks/classes, the Global Traveler Pass, or general Wild Spirit Travel/Travel Smart Strategies activities. By attending the event, you give consent to be in photos/recordings.