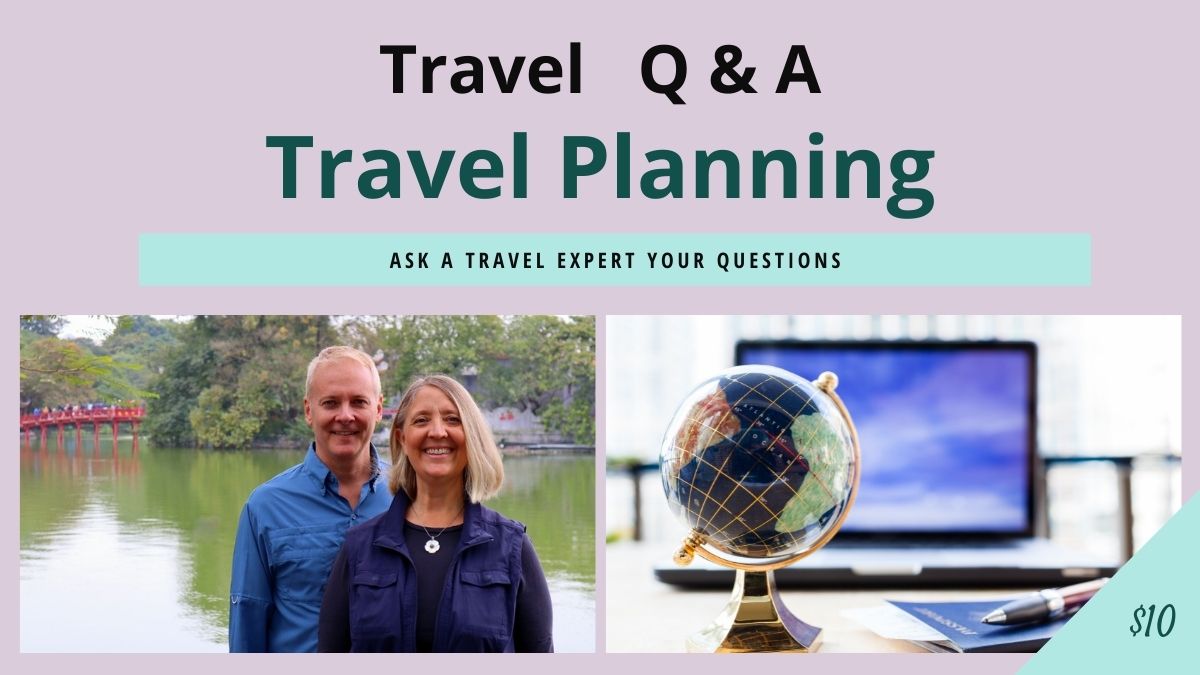 Travel Q&A – Travel Planning – Ask an Expert
Planning an upcoming trip? Have a question about logistics, ways to find deals, best websites, staying healthy, booking lodging, needed travel documents, faux pas to avoid, or ?? You get the idea, at this Travel Q&A, you can ask anything regarding how to plan an international trip. You'll also benefit from hearing answers, from two Travel Experts, to the questions of other travelers.
Shyla & Dan Bare are International Travel Coaches who have traveled around the world to 76 countries. They are the authors of the bestselling travel tip book, the Before You Go Abroad Handbook. Plus, they have taught how-to travel classes at Portland Community College, and other colleges throughout the Pacific Northwest, for the past seven years. By travel coaching over 2500 students, they have learned what people need to know before a trip.
Attendance at this Travel Q&A is limited, so everyone gets to ask their question. Only $10 to reserve your place at this virtual call. This is free for people with the Global Traveler VIP Pass.  (If you are already a VIP passholder, simply message me and I will add you to this event.)
Zoom details will be sent out before the event. Please make sure you have the Zoom app downloaded and know how it works before signing up.
This Zoom meeting will be recorded. Photos/recordings may be used by Shyla & Dan Bare, or Wild Spirit Travel, in social media, websites, or print. They may promote future meetups, travel talks/classes, the Global Traveler Pass, or general Wild Spirit Travel activities. By attending the event, you give consent to be recorded and in photos. VIP passholders also get access to the replay.
The Regular ticket(s) - $10.00 ticket sales has ended!
The VIP Passholder ticket(s) ticket sales has ended!
The Travel Passholder ticket(s) - $8.00 ticket sales has ended!