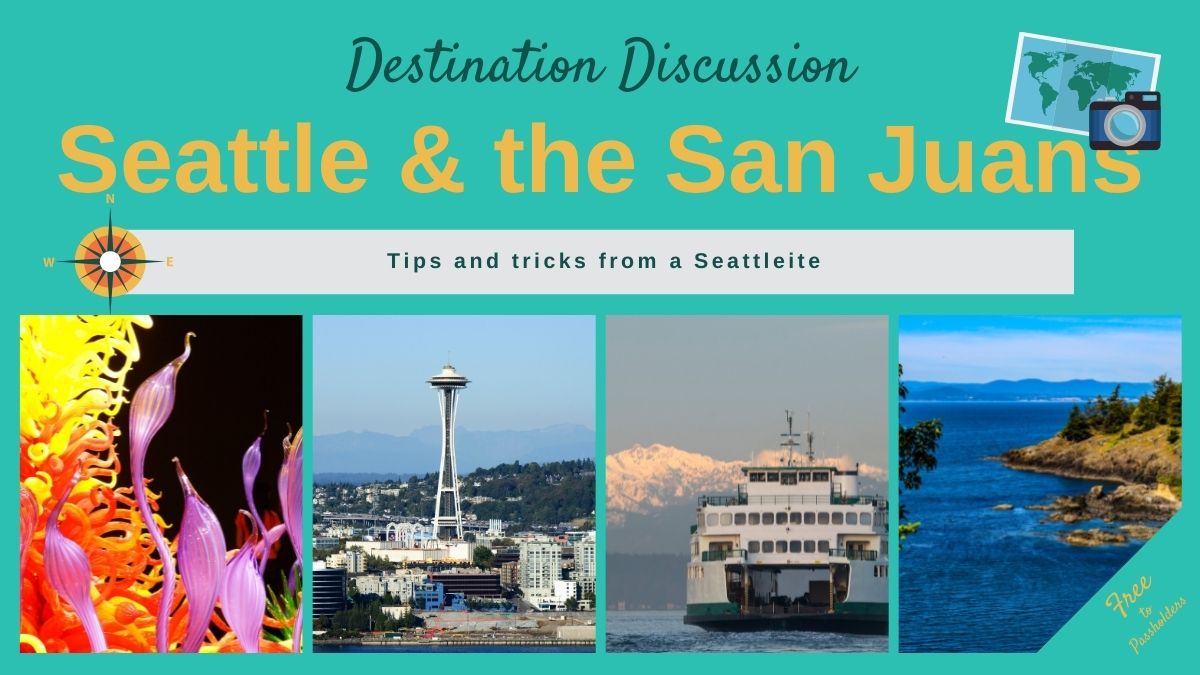 Destination Discussion – Seattle & the San Juans
Looking for a travel destination closer to home? Seattle is an amazing city filled with tourist sites – some famous, some less so. Discover tips and tricks for this vivid city from a Seattleite. Learn about hidden gems, happy hour with a view, and more. Take notes, ask questions, and get the insider scoop on Seattle.
A ferry ride beyond are the San Juan Islands. These magical islands offer diverse activities from whale watching, to lavender gardens, to tours of old forts. Hear tales from a traveler who has just returned from kayaking to several of the San Juans.
Travelers who have visited Seattle or the San Juan Islands are welcome to attend and share your favorite sight, activity, restaurant, or hotel. Sharing travel finds with each other is what this group is about.
This event will be recorded and available to VIP Passholders on the Travel Smart Strategies website. Photos/Recordings taken of this event may be used by Shyla & Dan Bare, Wild Spirit Travel, or Travel Smart Strategies in social media, websites, or print. They may promote future meetups, travel talks/classes, the Global Traveler Pass, or general Wild Spirit Travel/Travel Smart Strategies activities. By attending the event, you give consent to be in photos/recordings.