Travel on your terms by learning tips and tools that let you journey with an open heart, curious mind, and a wild spirit!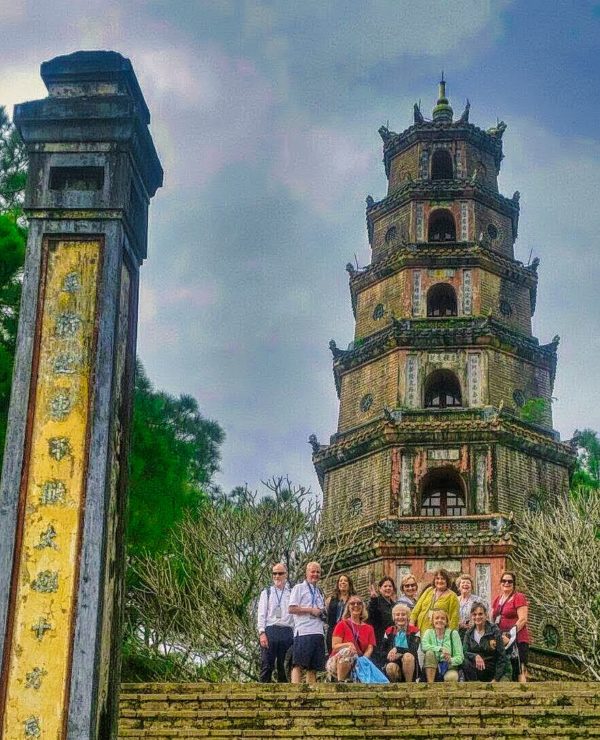 Feeling the call of your Wild Spirit to travel?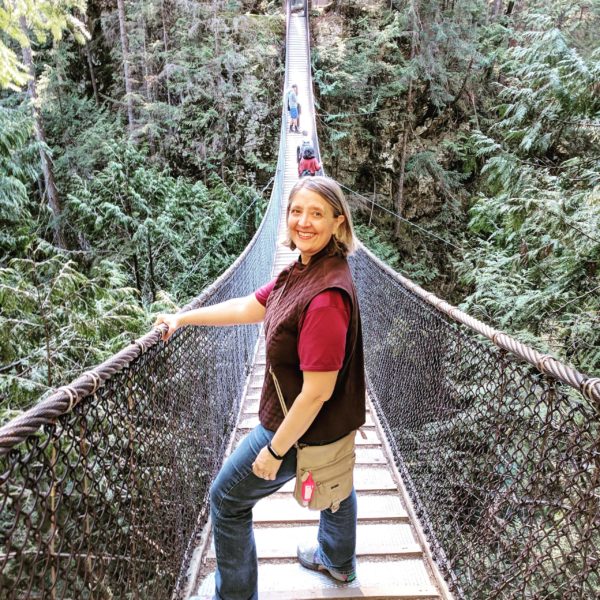 Travel independently, on your terms.
Join like-minded real travelers in sharing stories, discovering destinations, and gaining inspiration.
And, as the world reopens, ask your questions to find the latest tips and tools on travel.
Get the details on the Global Traveler Passes below.

Happy Faces of Happy Travelers
Whether in-person or virtually, this group is filled with enthusiastic travelers. Some have been around the world, others about to get their first passport stamp.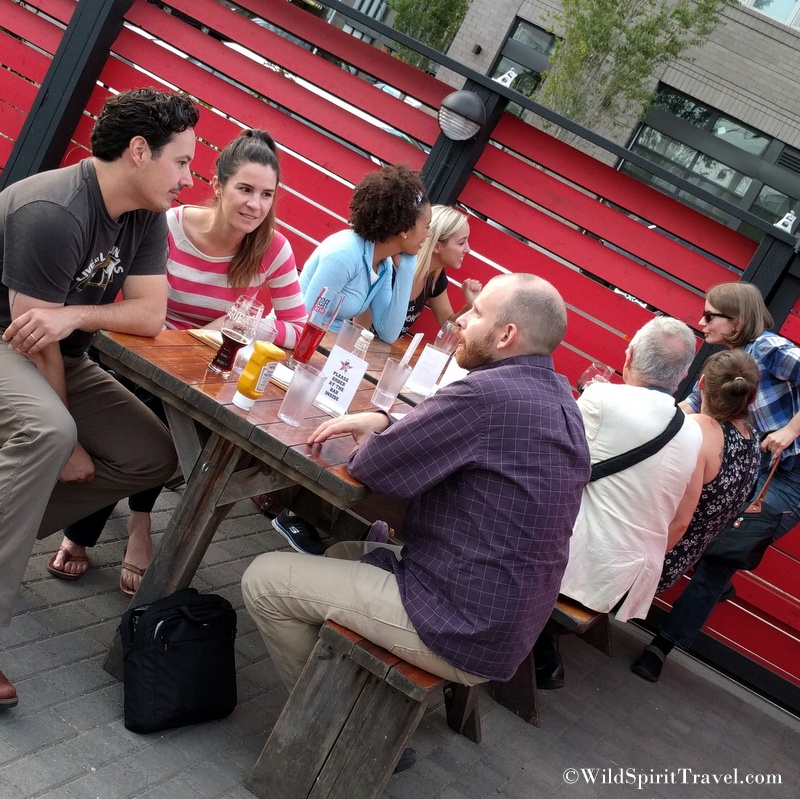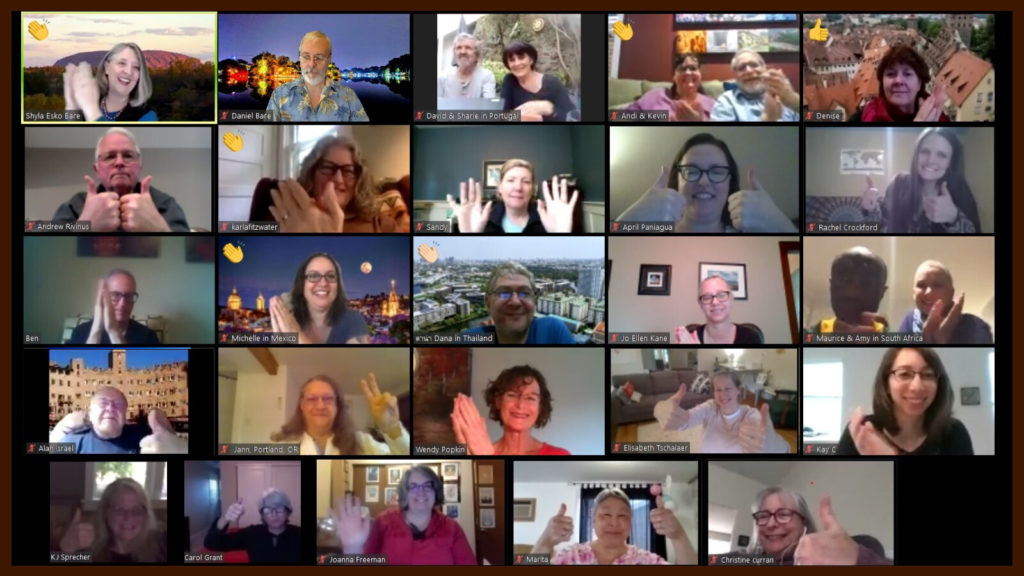 Over 300 Travel Talks, Socials, Q&As, and Gatherings since 2014.
Community with the collective power of over 500 members world-wide (click here).
Over 2,500 travelers have learned travel tips in Wild Spirit Travel Classes.
Start Your Travel Journey Today!
Travelers give us excellent ratings on Facebook, Google, Amazon, and more!
"We care about each unique traveler. Your satisfaction is guaranteed. If you do not resonate with this group, simply let us know within 30 days, and we will refund your money. No hard feelings. We can still meet for a pint on a beach in Thailand."
Authentic Travelers with Real Experiences Worldwide
Dan and Shyla have been there, done that, and are packing for the next trip!
These Wild Spirit Travel Coaches believe that travel benefits individuals as well as the world; because when people explore other cultures, differences dissolve.
But travel can be daunting. So, these experienced travelers share the tips and tools they've used to get the most out of traveling the world. Their travel portfolio includes three around-the-world adventures. Shyla and Dan have been to 76 countries on six continents, plus have lived for over a year in Scotland, Thailand, Australia, and Mexico.
Shyla's specialty is on trip research, solo travel, and safety. Her tips can be found in the bestselling Before You Go Abroad Handbook.
Dan's specialty is traveling with technology. His Secrets to Using Technology Abroad course has helped hundreds of travelers get connected around the world while saving money.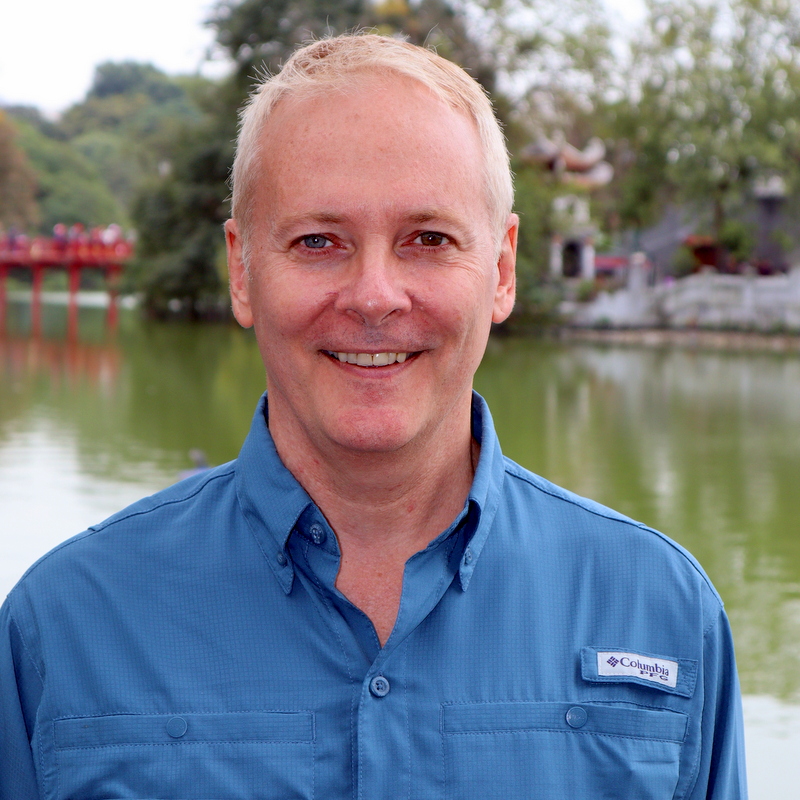 Daniel Bare,
Traveling with Technology Specialist
When Dan Bare set off on a year-long around the world trip, he had no idea it would last for 7 years. But it did. Throughout the journey, Dan, who had an IT career before the trip, managed to get connected.

Dan is now an International Travel Coach, with a specialty in Traveling with Technology. He created and teaches Secrets to Using Technology Abroad, which has helped hundreds get connected overseas without surprise charges.
Dan is also the co-author of the bestselling Before You Go Abroad Handbook. He is vegan, enjoys hiking, and likes all things tech.

If you have any questions about traveling with tech that you'd like to know before your next trip abroad, click the button for more information.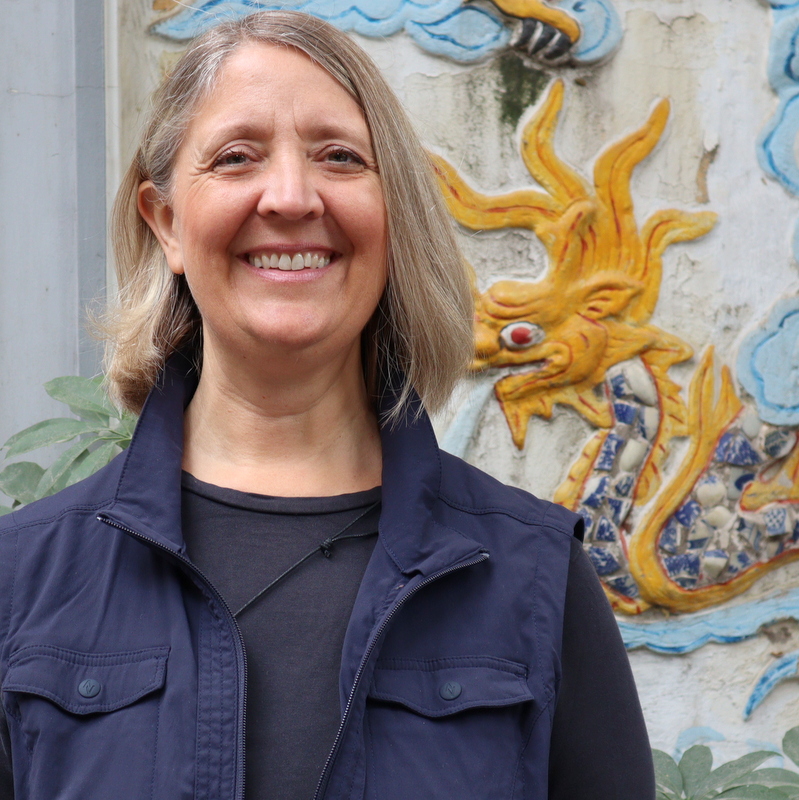 Shyla Esko Bare,
Independent Travel
Expert
Shyla Esko Bare has been traveling internationally since she dropped out of college to backpack solo around Australia. She now teaches how-to travel classes at colleges and online.

Shyla is also a travel speaker and author. She is the co-author of the bestselling Before You Go Abroad Handbook. Her second book, Secrets to Solo Travel Abroad, will be published in 2022.

A former soccer player, Shyla now enjoys watching it. She also is a scrapbooker and enjoys learning about different cultures, religions, and ways of life around the world.

Have questions about planning a trip or traveling solo? Click the button for more information.​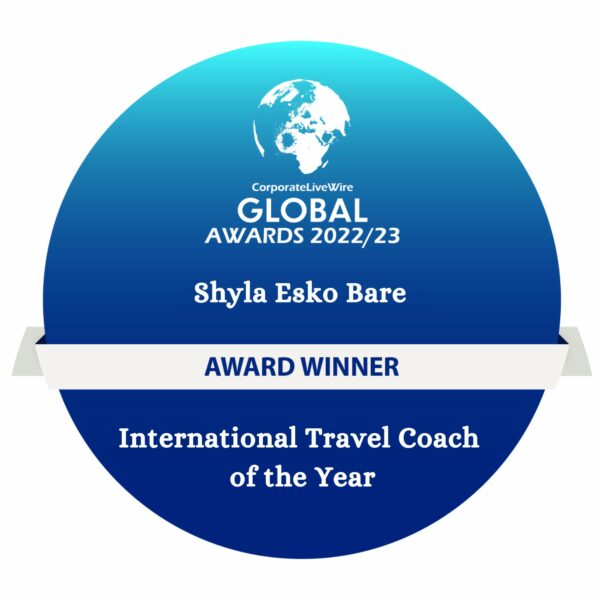 Named International Travel Coach of the year for 2022 & 2023 by Corporate Live Wire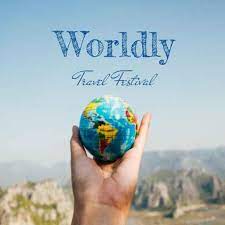 Taught travel classes at four colleges and other venues
Get a comprehensive Travel Planning Checklist when you register for our newsletter.