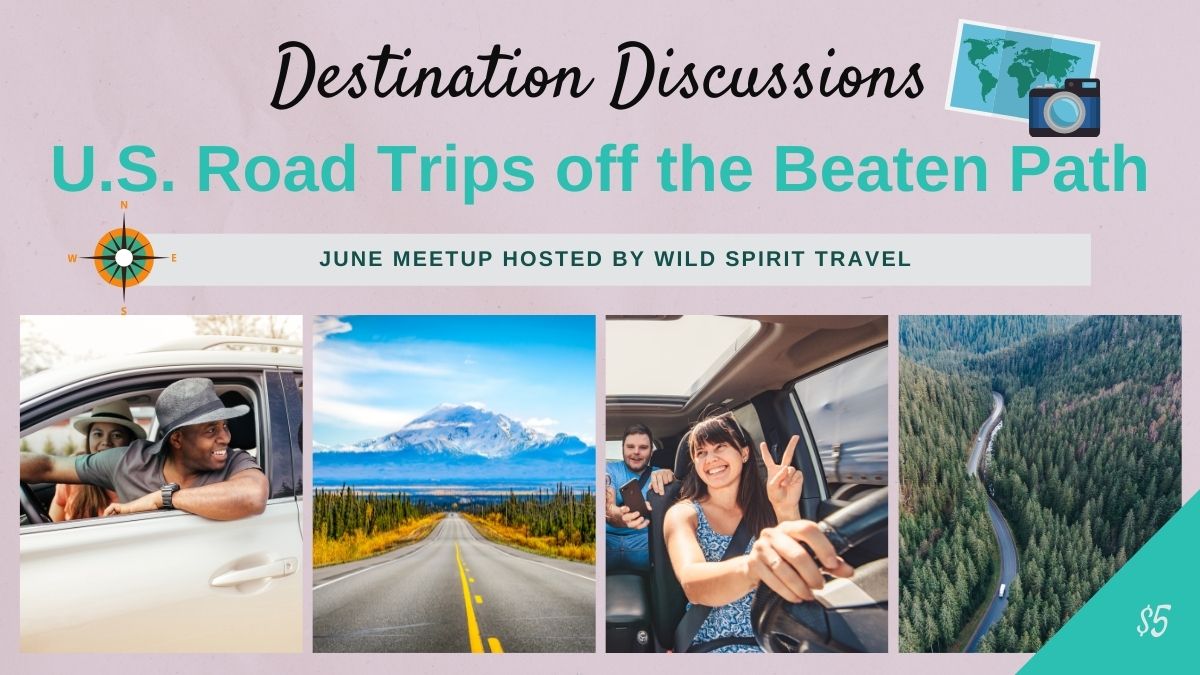 Destination Discussions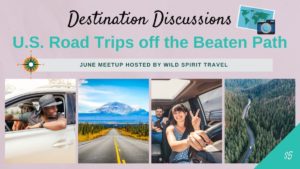 Lots of travelers are planning a road trip this year. People are flocking to the main National Parks. But what about little visited destinations? At this meetup, we'll discuss road trips to off the beaten path locations. Bring a map and a pen to take notes! There will be travel polls and small break-out groups so everyone will get a chance to share ideas or ask questions. Don't worry, for those that don't like to talk in-front of groups, there is no pressure.
Even virtual events require organization and there are numerous admin costs involved (including Meetup fees, Zoom dues, and more.) As such a nominal fee, only $5, is charged per sign-on. However, if you have a Global Traveler Pass, this event is FREE! Details on the pass at: https://www.wildspirittravel.com/connect-with-travelers/.
Zoom details and passcode will be sent out the morning of via Meetup messenger. Please make sure you have the Zoom app downloaded and know how it works before signing up. This meetup is also posted in the Global Travel Group. No need to RSVP in both.
June Destination Discussion Hosts:
This month's discussion is hosted by Wild Spirit Travel. They help independent travelers journey their own way. More information at www.WildSpiritTravel.com.
Photos/Recordings taken of this event may be used by Shyla & Dan Bare, or Wild Spirit Travel, in social media, websites, or print. They may promote future meetups, travel talks/classes, the Global Traveler Pass, or general Wild Spirit Travel activities. By attending the event, you give consent to be in photos/recordings.