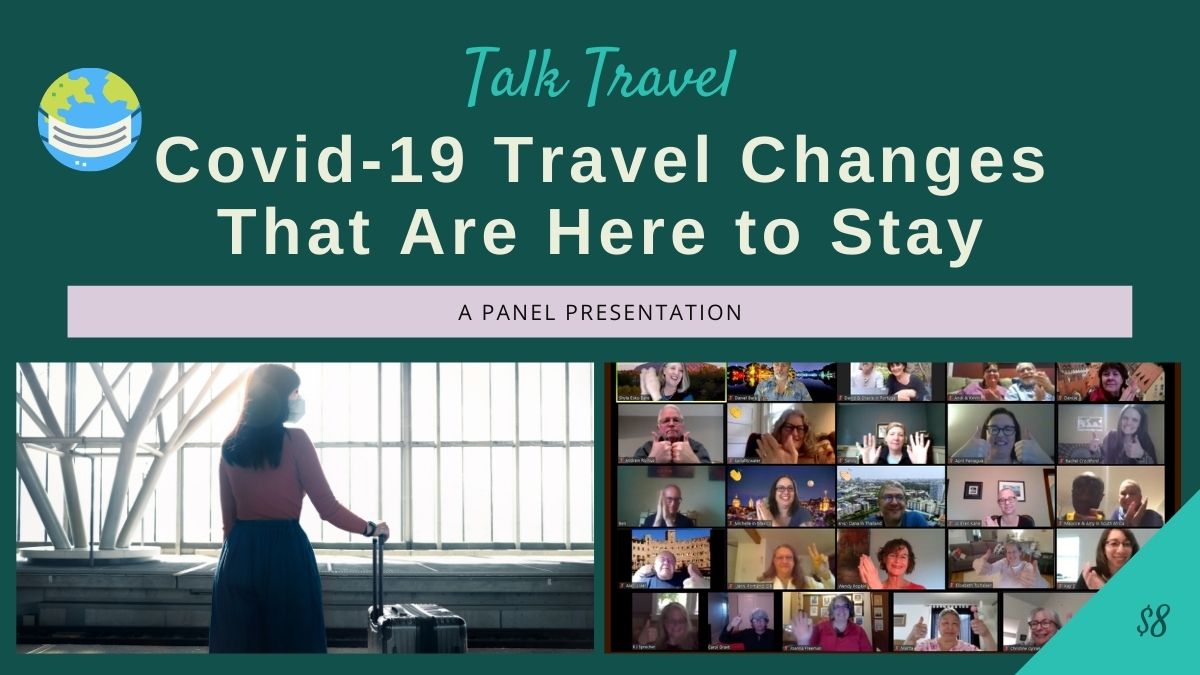 Talk Travel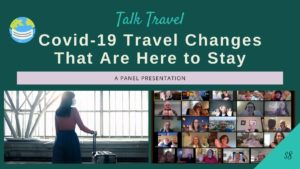 Covid-19 rocked the world, including the travel industry. As borders open and travel picks up, find out from a panel of travel experts, what changes brought about by Covid-19 will probably remain.
Details on panel to come…
Ticket price for this event only $8 per log-on. Free, if you have a Global Traveler Pass (https://www.wildspirittravel.com/connect-with-travelers/).
Zoom details and passcode will be sent out the morning of via Meetup messenger. Please make sure you have the Zoom app downloaded and know how it works before signing up. This meetup is also posted in the Global Travel Group. No need to RSVP in both.
Talk Travel Speakers/Hosts:
TBD.
Photos/Recordings taken of this event may be used by Shyla & Dan Bare, or Wild Spirit Travel, in social media, websites, or print. They may promote future meetups, travel talks/classes, the Global Traveler Pass, or general Wild Spirit Travel activities. By attending the event, you give consent to be in photos/recordings.