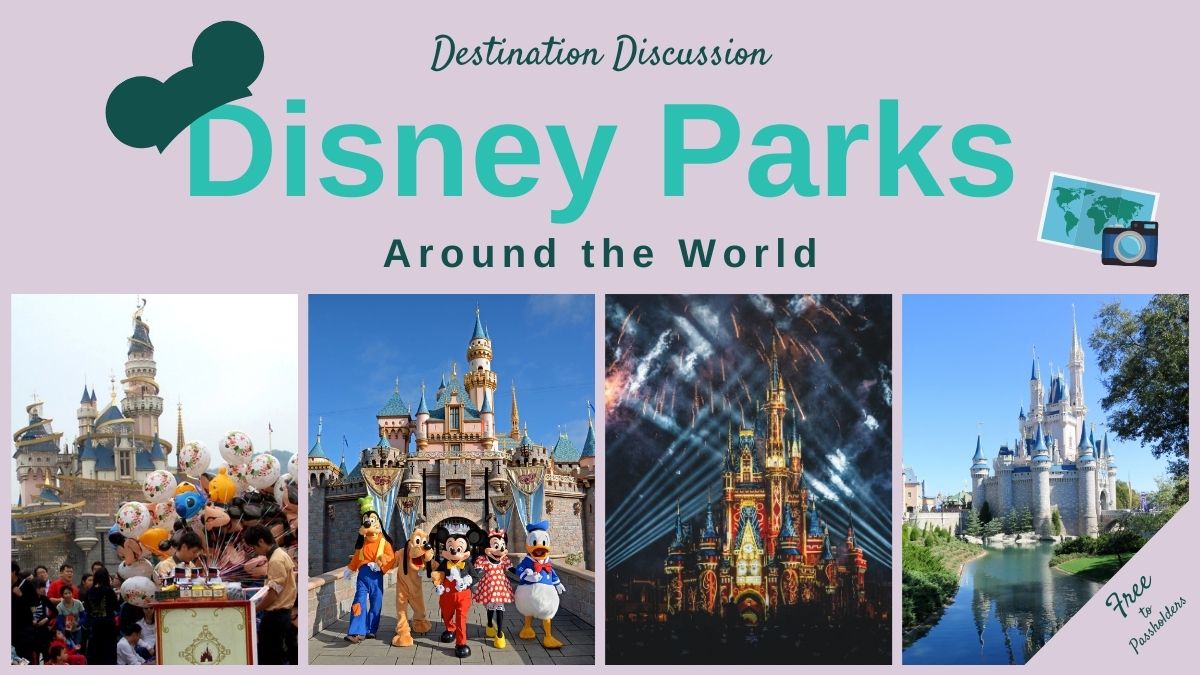 Disney Parks Destination Discussion
Do you consider Disneyland to be "The Happiest Place on Earth"? Are you planning a trip to Anaheim or Orlando to get your Disney fix? Ever wondered what a Disney Park is like in France, Tokyo, Hong Kong, or China?
If you have Disney on your mind, pop on your Mickey ears, and join this Destination Discussion. We will be talking about all things Disney. Ask questions, share stories, and get tips from travelers who've recently visited Disneyland, Disneyworld, and Euro Disney. Learn about the new lightning lanes and Genie App. Discover what international Disney parks are like. And you never know, we just may sing a Disney song or two (It's a small world after all…)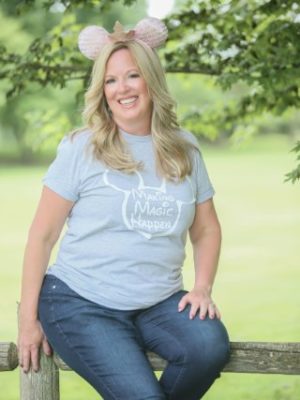 This talk will be facilitated by Traveler Shyla, who went to California's Disneyland in April. Also contributing will be Victoria Cook (image on right by Kellwood Studio Photography), a super fan of Disney World in Florida; and Kimberly Ann Tacheny, Get Sidetrekked family travel blogger, who has a Euro Disney annual pass and took her family of five there at the start of May.
This virtual event is FREE to passholders. To attend, simply claim your free ticket below. Not yet a passholder? Individual tickets are only $4 per sign on. This will be a Zoom meeting. Meeting ID and passcode are sent in the event confirmation email.
Interested in the topic but can't make the live discussion? Great news, VIP Passholders have access to the recording. You can watch the replay any time via the Travel Smart Strategies website.
Event Facilitator: Shyla Esko Bare has been leading talk travel events for nine years as an International Travel Coach with Wild Spirit Travel. Shyla has been to Disneyland (over a dozen times), Disneyworld, Hong Kong Disney, Tokyo Disney, and Euro Disney. She has also traveled to 75 countries around the world. Shyla shares travel tips via private coaching sessions (info at Wild Spirit Travel) and is the author of a bestselling travel book, the Before You Go Abroad Handbook.
Event Contributors:
Victoria Cook is an author, speaker and marketing coach. She is the founder of the Center for Guilt Free Success in Illinois. Victoria enjoys cooking, cycling, and all things Disney.
Kimberly Ann Tacheny is the founder of the Get Sidetrekked family travels blog. She is also a professional photographer offering tourist photo shoots in Europe, where she and her family live. Visit www.kimtacheny.com to learn how you can capture the magic of travel with a destination photo shoot.
The Fine Print: Refunds only made if the entire event is cancelled. Virtual Destination Discussions are recorded and posted to Travel Smart Strategies. Photos/Recordings taken of this event may be used by Shyla & Dan Bare, Wild Spirit Travel, or Travel Smart Strategies, in social media, websites, or print. They may promote future meetups, travel talks/classes, the Global Traveler Pass, or general Wild Spirit Travel/Travel Smart Strategies activities. By attending the event, you give consent to be in photos/recordings.
The Non-Passholder Ticket(s) - $4 ticket sales has ended!
The Global Traveler Passholder Ticket - Included with Pass ticket sales has ended!
The VIP Passholder Ticket - Included with Pass ticket sales has ended!