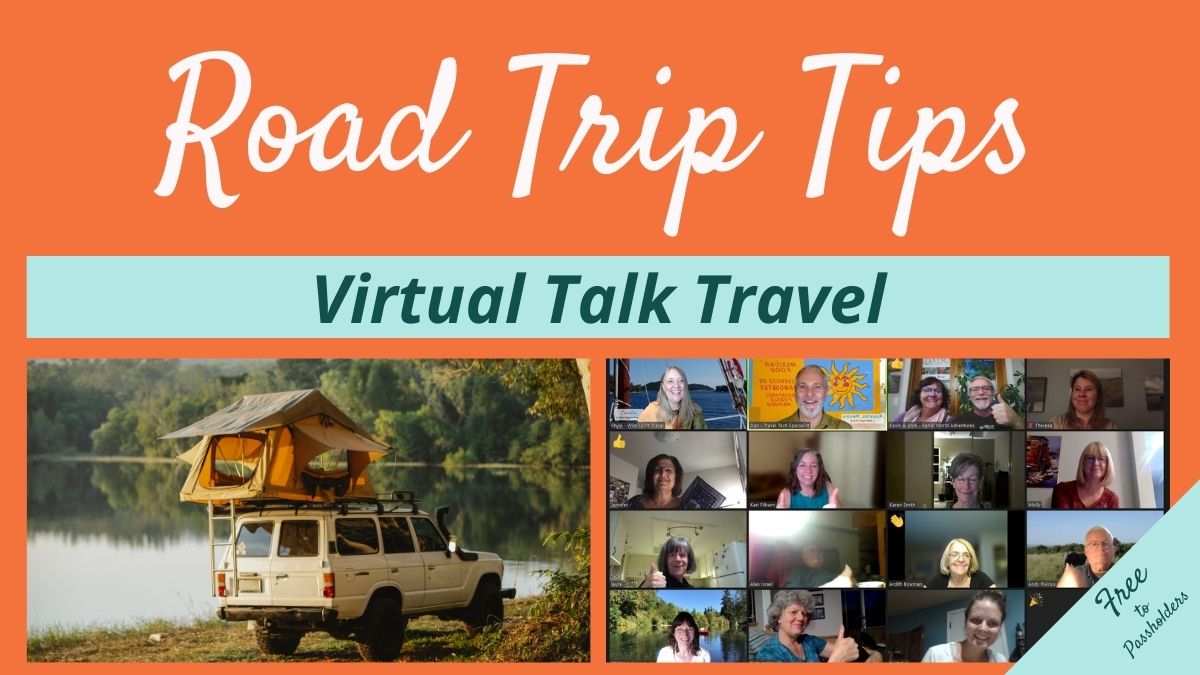 Road Trip Tips
Planning to take a road trip this year? Going camping or visiting National Parks? Camping solo in a tent or car? Let's gather and share tips for camping and road trips.
• Learn about best apps
• Hear about favorite campsites in the US and abroad
• Discuss ways to stay safe when camping alone
• Find out secrets to car camping
This facilitated talk is sure to be informative and fun. A great time to learn from others and to share your insights on this type of travel.
This virtual event is FREE to passholders. To attend, simply claim your free ticket below. Not yet a passholder? Individual tickets are only $3 per sign on.
This will be a Zoom meeting. Meeting ID and passcode are sent in the event confirmation email.
Interested in the topic but can't make the live discussion? Great news, VIP Passholders have access to the recording. You can watch the replay any time via the Travel Smart Strategies website (https://travelsmartstrategies.com/).
Event Facilitator: Shyla Esko Bare has been leading talk travel events for nine years as an International Travel Coach with Wild Spirit Travel. Shyla grew up camping in the Pacific Northwest. She has also camped in numerous countries around the world. One of her longest road trips was driving around Australia for three months. Shyla recently took a California vacation with her husband Dan. On it they car camped at numerous campgrounds and National Parks. Since then, she has been gathering camping tips and is eager to share her insights as well as learn from others.
The Fine Print: Refunds only made if the entire event is cancelled. Virtual Talk Travels are recorded and posted to Travel Smart Strategies. Photos/Recordings taken of this event may be used by Shyla & Dan Bare, Wild Spirit Travel, or Travel Smart Strategies, in social media, websites, or print. They may promote future meetups, travel talks/classes, the Global Traveler Pass, or general Wild Spirit Travel/Travel Smart Strategies activities. By attending the event, you give consent to be in photos/recordings.