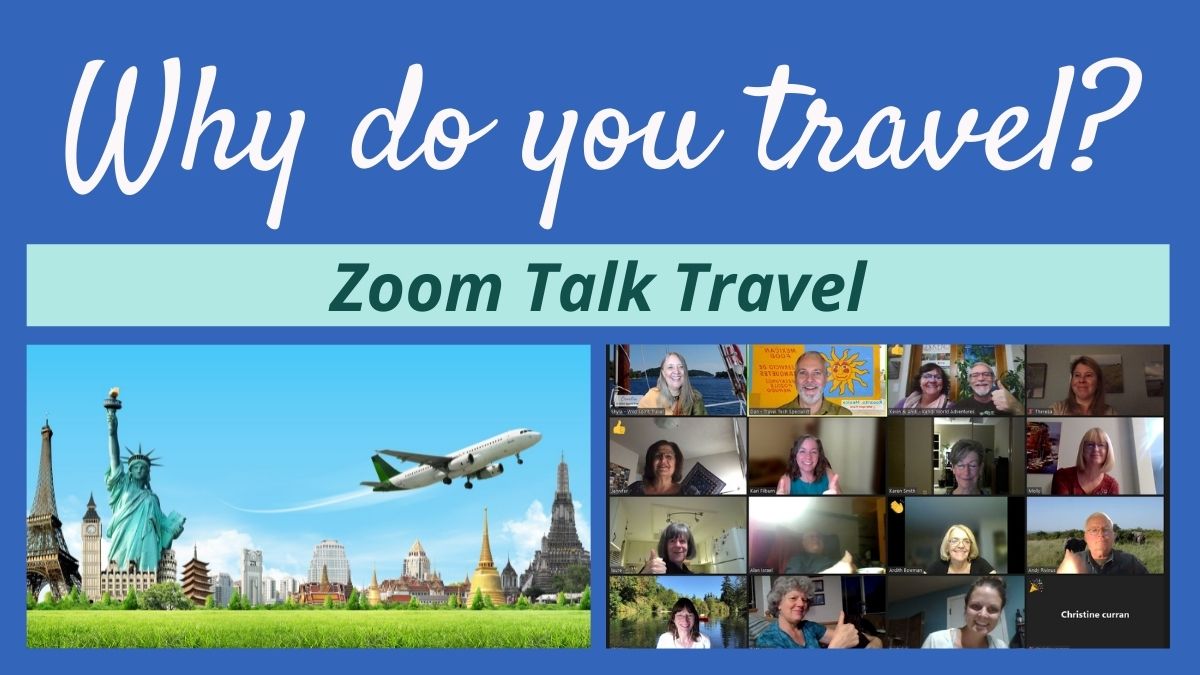 Talk Travel – Why do you travel?
We all are motivated to travel for different reasons. But one of the great things about this group is we are all travel enthusiasts. Share your why, and find out why others travel, at this Talk Travel virtual event.
Zoom meeting ID and passcode is sent in the event confirmation email.
Photos taken of the event may be used by Shyla & Dan Bare, or Wild Spirit Travel, in social media, websites, or print. They may promote future meetups, travel talks/classes, the Global Traveler Pass, or general Wild Spirit Travel activities. By attending the event, you give consent to be in photos.