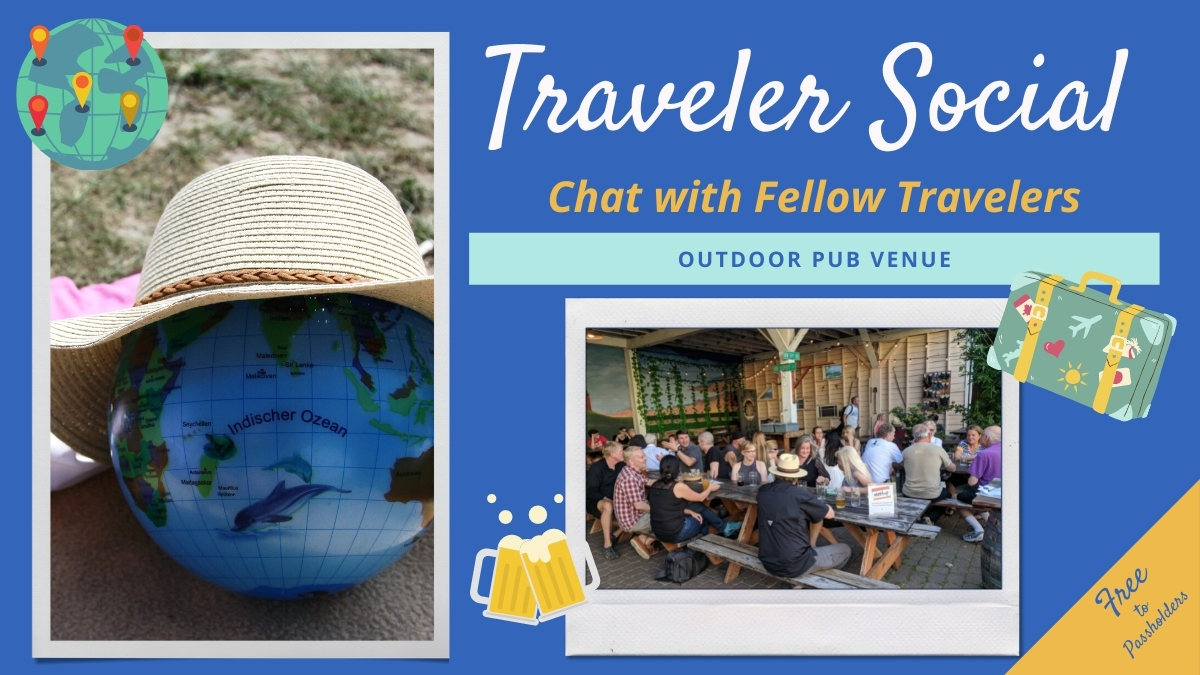 Traveler Social – Portland Outdoor Pub Venue
Time to meetup and chat with fellow travelers at the monthly Traveler Social. These gatherings draw experienced globe-trotters as well as travel dreamers. It is a casual event that lets people share their travel stories, ask questions for future trips, and to gain inspiration from each other.
This month we will be privileged to have in attendance Deah Hester. She has traveled to over 100 countries around the world. Her blog, Palm Tree Musing is a wealth of information. No formal presentation, just come chat with Deah. She has spent the last two-months exploring the West Coast as her partner, Chris, walks the Pacific Coast Trail.
The social is FREE for Global Traveler Passholders. If you are a Passholder, simply PM me and I will add you to the list. It is important to support the venue we meet at. Plan to buy a drink (alcoholic or non) and/or food. In August, we will meet at an outdoor pub in the Pearl District. Exact Address will be sent to those that RSVP. Please honor the RSVP system. We need to know before the event how many seats to nab. If you sign-up, please attend. Our events move all around the Greater Portland Area, so if this location does not work for you – don't worry, next month we will be somewhere else and sometimes virtual.
We cannot guarantee that all attendees will be vaccinated. Please follow protocols you are comfortable with
Photos taken at the event may be used by Shyla & Dan Bare, or Wild Spirit Travel, in social media, websites, or print. They may promote future meetups, travel talks/classes, the Global Traveler Pass, or general Wild Spirit Travel activities. By attending the event, you give consent to be in photos.