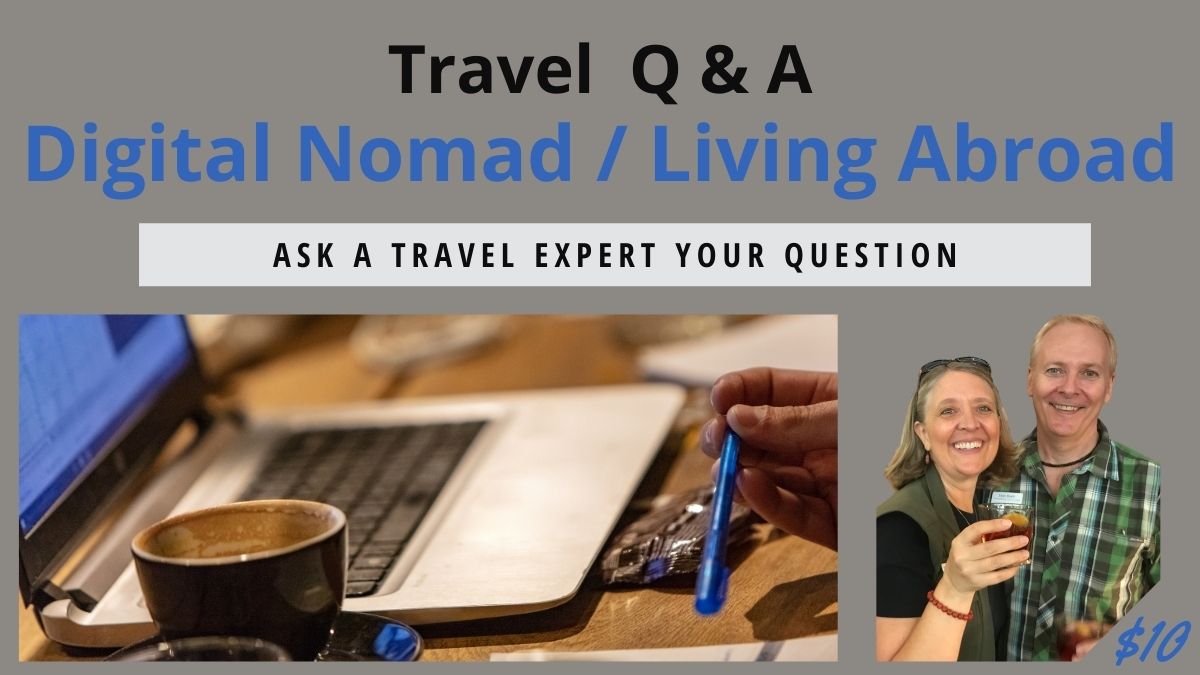 Digital Nomad / Living Abroad Q&A
Want to ask someone who has been there done that, about how to live and work abroad?   This Q&A session is a perfect companion with the theme of being a Digital Nomad this month (you don't have to be a digital nomad to attend or ask your question).
Ask your question about becoming a digital nomad, moving abroad, retiring abroad, and living in another country.  Dan & Shyla lived (for over a year) in Scotland, Australia, Thailand, and Mexico.  They have also coached other travelers on how to move to other countries around the world.
Attendance is limited, so everyone gets to ask their question. Get your ticket now. Tickets free for VIP Passholders.
This group coaching call will take place online via Zoom. Please make sure you have the Zoom app downloaded and know how it works before signing up. Zoom meeting ID and passcode are sent to ticket holders. If after getting a ticket, an emergency comes up and you can no longer attend, do let us know. Refunds are only given if entire event is cancelled, however as attendance is limited, cancelling does allow us to open the space enabling another traveler to gain valuable information.
Replays are available to watch anytime at the Travel Smart Strategies video library. Access to the library is free to VIP Passholders or $29 for a monthly subscription.
This meeting will be recorded to be posted on the Travel Smart Strategies website.  Photos/recordings may also be used by Shyla & Dan Bare, Wild Spirit Travel, or Travel Smart Strategies in social media, websites, or print. They may promote future meetups, travel talks/classes, the Global Traveler Pass, or general Wild Spirit Travel/Travel Smart Strategies activities. By attending the event, you give consent to be recorded and in photos.
The Non-Passholder Ticket(s) - $10 ticket sales has ended!
The Global Traveler Passholder Discount Tickets - $8 ticket sales has ended!
The VIP Passholder Ticket - Included with Membership ticket sales has ended!