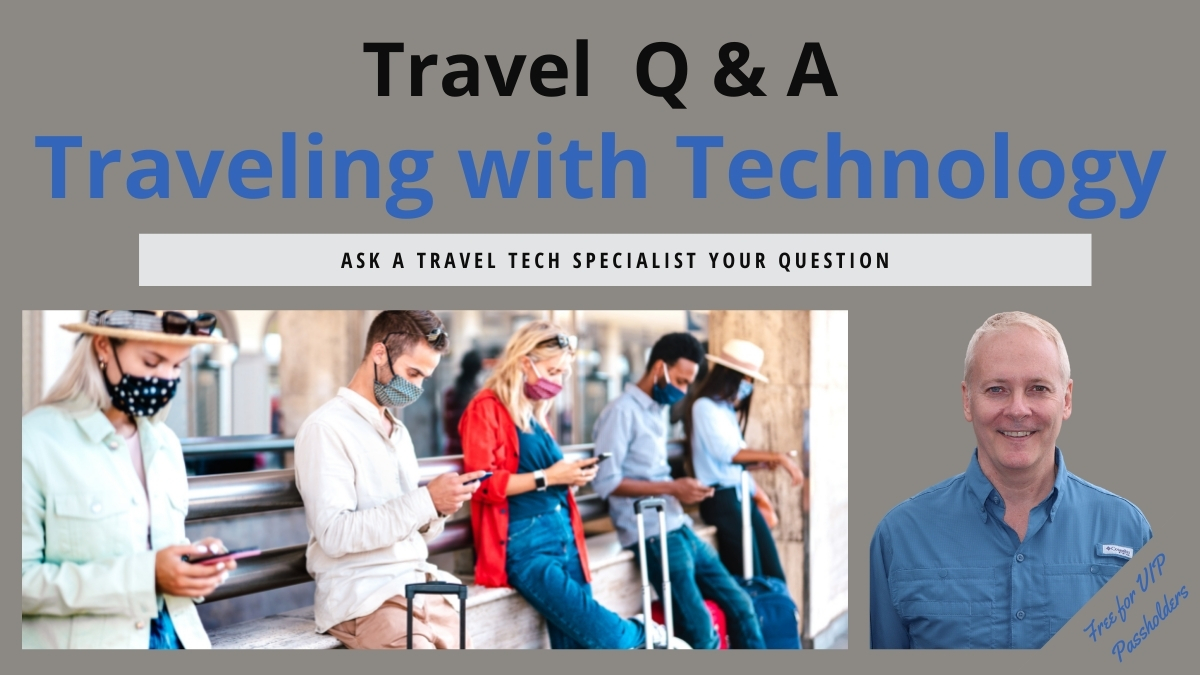 Traveling w/Technology Q&A
Taking your smartphone or other tech on a trip? Before you do, make sure you know how to do it right, by asking a Travel Tech Specialist your questions. Dan Bare has traveled the world with a smartphone and other tech. He teaches Secrets to Using Technology Abroad and has helped hundreds get connected overseas without surprise charges.
Bring the tech you plan to travel with to the meeting. Discussion will be based on attendee questions. If you are not sure what to ask, Dan will share useful tips for anyone traveling with tech.
Attendance is limited, so everyone gets to ask their question. Get your ticket now. Tickets free for VIP Passholders.
This group coaching call will take place online via Zoom. Please make sure you have the Zoom app downloaded and know how it works before signing up. Zoom meeting ID and passcode are sent to ticket holders.
Replays are available to watch anytime at the Travel Smart Strategies video library. Access to the library is free to VIP Passholders or $29 a monthly subscription.
This meeting will be recorded to be posted on the Travel Smart Strategies website.  Photos/recordings may also be used by Shyla & Dan Bare, Wild Spirit Travel, or Travel Smart Strategies in social media, websites, or print. They may promote future meetups, travel talks/classes, the Global Traveler Pass, or general Wild Spirit Travel/Travel Smart Strategies activities. By attending the event, you give consent to be recorded and in photos.
The VIP Passholder - Included with Membership ticket sales has ended!
The Global Traveler Passholder Discount ($8) ticket sales has ended!
The Non-Passholder Ticket ($10) ticket sales has ended!